Sumdog is an online game which helps all students to learn reading,writing,spelling and quicc maffs in the funnest way possible.You can play educating games with users around the world. While earning coins while playing games, then you can use them to buy clothes and decorate your House or Garden from shops..With a wide selection of games to play, why wait! And if you don't have a account when you are at login there will be a button that says create an account and you enter your name and first letter of your last name and enter what you want your account to be. And the sum dog house is open all day even on school days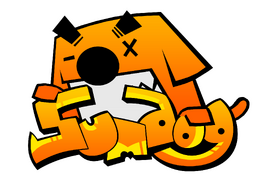 You can help Sumdog Wiki grow by editing and adding pages.
What Sumdog Does
Edit
Sumdog's free educational games motivate your students to practice math and Reading - while you have full control over what they learn.
Sumdog Games (WIP)
Edit
These are the games on Sumdog (as of March 8th, 2014) in alphabetical order:
Alien Invaders (Math and Reading)
Animals (Math and Reading)
Athletics (Math and Reading)
Basketball (Math and Reading)
Bunny Hop (Math and Reading)
Cake Monsters (Math and Reading)
Candy (Writing)
Chef (Math and Reading)
Creeper (Math and Reading)
Disguise (Math and Reading)
Dream Jigsaw (Math and Reading)

Photos and videos are a great way to add visuals to your wiki. Find videos about your topic by exploring Wikia's Video Library.