In Sumdog, you can customize your avatar to look the way you want.In order to buy Clothes, you need to start earning Coins.The prices of clothes can range from 100-4000 coins, depending on what sort of clothing you buy.Some examples of types of clothes you can obtain are: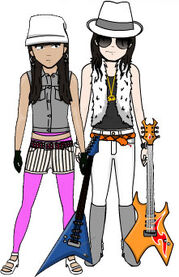 Trousers & skirts
Dresses & suits
Earwear
Eyewear & Headwear
Jackets & pullovers
Outfits
Shoes & socks
In an old version, you would be rewarded with a new outfit every so often.Some examples of clothing can be seen in the games Dress Down and Disguise.
Ad blocker interference detected!
Wikia is a free-to-use site that makes money from advertising. We have a modified experience for viewers using ad blockers

Wikia is not accessible if you've made further modifications. Remove the custom ad blocker rule(s) and the page will load as expected.